Hey Y'all,
It's been a little while since I last posted, but that's because I've been working! Mercedes and Raul's story is complete, and scheduled to be released September 1st. With that said, let's get on to what your waiting for. The cover and title of the next book in the Black Burlesque Series will be…
Drum roll please…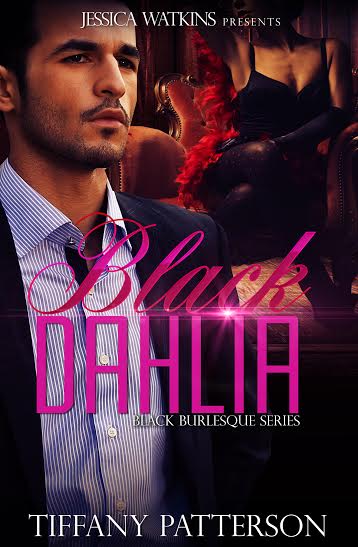 Below is a synopsis of Black Dahlia to whet your palettes a little bit and prepare you for the September 1st drop:
Synopsis:
A year and a half ago Mercedes Holmes and Raul Santiago shared an explosive encounter that ended abruptly. Since then, Mercedes has gone out of her way to keep both her emotional and physical distance from the sexy and charming Brazilian. Now, however, the full-time assistant principal and part-time burlesque dancer finds herself in need of Raul's security services.
Raul Santiago is the consummate ladies' man. He's wealthy, sexy-as-sin, and just dangerous enough to put himself between the woman he's had his eye on for more than a year and the stranger stalking her. When Raul finds himself not only offering Mercedes his professional services, but opening up his home to her, the undeniable chemistry between the two becomes irresistible. Over the course of one busy, burlesque performance-filled summer, Raul fights to break down Mercedes' emotional walls, and stop whoever it is that threatens her very life.
And for the pièce de résistance, here's the Spotify playlist for Black Dahlia. Enjoy!