Hey Y'all,
First of all, thank you to everyone who messaged and e-mailed me to volunteer to be one of my beta readers. I truly appreciate it and have all your information. I am planning on probably using 3-5 betas per story, and will try to give everyone who messaged me a chance to be a beta reader at some point. I plan on writing plenty of more books so everyone will definitely have a chance to participate 😉
As most of you know, Andre's story is the next in the Black Burlesque series. For those of you who remember, Andre is Nikola's younger brother and the CFO at Excel, the financial company started by their father. I wanted to give you all a sneak peek of what I've been working on for Andre. As of now, I have about 50,000 words and I'd say I'm about two-thirds of the way through the first draft of his story. I'm thinking a release date around late November to Mid-December may work, but don't quote me on that. I still need to finish the first draft, work on revisions, send it out to my betas, revise again, send it to my publisher, have it edited, revise yet again, and all the extra stuff that comes with bringing a story from the recesses of my mind to your (the reader's) fingertips.
Alright, with all that said, on to the excerpt:
Andre stared down at her with such tenderness in his eyes it made her shiver. He placed another kiss to her forehead and Stacey's heart melted.
Goddamn forehead kisses, she thought remembering back to her conversation with Devyn and Mercedes.     
"I won't ask that of you. I'll just beat anyone's ass who tries to touch you," he said rubbing his face along her cheek.
Stacey knew he meant every word of what he'd said. Smiling, she reached up and grazed her fingers through his beard.
"You know the rule, right?" he asked slyly.
Stacey pulled back, looking at him curiously, "What rule?"
"You touch the beard, you have to sit on it," he said, quickly moving to pull the stopper out of the drain, and pulling them both up to stand.
Stacey giggled as Andre hurriedly dried them both off, discarded the towel over his shoulder and carried her to his bed, where he made good on his latest rule.
Oh, and if you're interested here's a visual of my inspiration for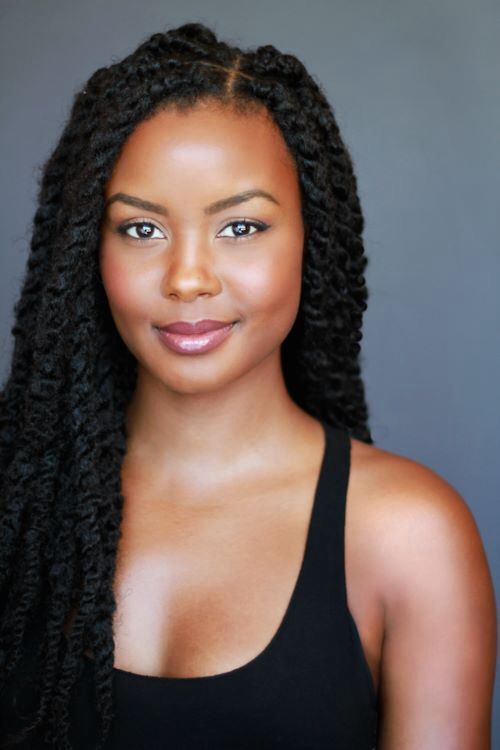 Andre and Stacey